If you're new here, you may want to subscribe to my RSS feed. Thanks for visiting!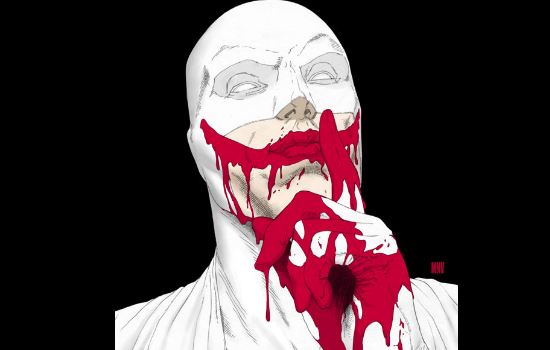 You got ketchup on your face…
This is an interesting series if you haven't heard about it as of late. Mark Millar and Steve McNiven, who have both collaborated on Marvel's Civil War and Old Man Logan storylines, are back together one more time to bring a new series to Marvel's Icon line of books. This particular book though turns us upside down though (as you'd expect from a Millar story) with the main character being the antagonist and having many Batman and Joker qualities intertwined. Think it this way – what if Bruce Wayne still had his riches and turned out to be the Joker?
The whole story about it is here. The concept sounds good, though if they do decide to turn this into a movie, will Hollywood mess around with it to the point that we get a debacle like the "Wanted" movie? And will Millar have to change things around too in the book after DC fired their shots detailed in this article.
Fire away those comments, folks…
Audio clip: Adobe Flash Player (version 9 or above) is required to play this audio clip. Download the latest version here. You also need to have JavaScript enabled in your browser.
This week's podcast is all about Fables. Well at least the first five graphic novels. Fables is on ongoing Vertigo series with characters from fairy tales and folklore, such as The Big Bad Wolf, Snow White, Boy Blue and others,  who have left their  Homelands  to escape an enemy known as the Adversary, whose identity is revealed in a later issue, but not in the first five graphic novels.
Fables is written by Bill Willingham, who also wrote another new  favorite of mine, House of Mystery.
We talk a little about Sandman, John Constantine, and I yes I know, it's Jack Ketch, not John.
Enjoy!
Audio clip: Adobe Flash Player (version 9 or above) is required to play this audio clip. Download the latest version here. You also need to have JavaScript enabled in your browser.


Show runs about 40 minutes.
Lots of Green Lantern
talk this time around, Secret Ninja powers, Comic book vs. waiting for the collected story lines in a graphic novel. A look at the DC catalog they slipped in my comic bag. Ideas for what to read after you watch Watchmen. Some of the bad Alan Moore movie adaptations, and no wonder he wants his name removed. A little bit about the Joker graphic novels out there. Ex Machina, which is written by Brian K. Vaughan (LOST), who also wrote Y The Last Man. Marvel also slipped a history of Wolverine into the bag so we get into Old Man Logan which looks like I'll pick up.