If you're new here, you may want to subscribe to my RSS feed. Thanks for visiting!



Audio clip: Adobe Flash Player (version 9 or above) is required to play this audio clip. Download the latest version here. You also need to have JavaScript enabled in your browser.


A little movie came out this weekend about donkeys that get kicked. Sad, sad story…
Provided you can get past the ultra-violence (though the book did much worse) and potty-mouth, this is an excellent adaptation of Mark Millar and John Romita Jr's comic mini-series that asks the question – what if a real person decided to become a superhero? The answer is he'd be great at karaoke bars. Or if that doesn't work, he'd be great at getting in way over his head, as Kick-Ass finds out the hard way when he enters the world of the mob. He also finds out that Big Daddy and Hit-Girl overtook him as the stars of this movie too.
Spoilers abound here. Impressive stuff – go check it out before Iron Man comes and smacks it around…
C2E2 is under way and already comic book land is dropping bombshells. As reported on IGN Comics, Bendis is working on a new creator-owned booked on the Marvel Icon imprint entitled Scarlett. It asks the questions what if everything you believed in the world betrayed you and what if your response to it caused a revolution? How political this will get remains to be seen – comics always tend to tread a thin line when it comes to those topics.
Bendis' work lately on all things Avengers has kind of worn off on me (I'll stay positive though and expect the best for the Heroic Age), but I am definitely excited about him getting back into creator-owned work. Powers is one of my favorite series and is what made me aware of the potential Bendis could bring to the Marvel universe when they signed him over to the company. And working with a top notch artist like Maleev, whom Bendis has collaborated with before on Daredevil and Secret War, will only make this piece much more intriguing.
It's scheduled to hit in July around SDCC week.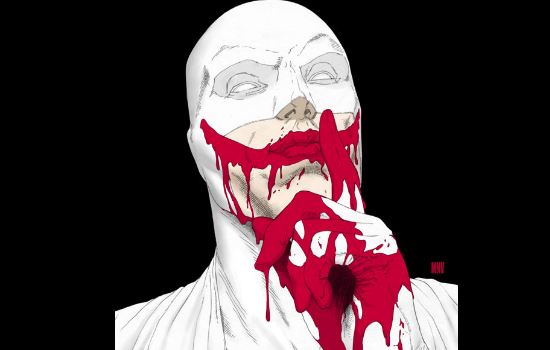 You got ketchup on your face…
This is an interesting series if you haven't heard about it as of late. Mark Millar and Steve McNiven, who have both collaborated on Marvel's Civil War and Old Man Logan storylines, are back together one more time to bring a new series to Marvel's Icon line of books. This particular book though turns us upside down though (as you'd expect from a Millar story) with the main character being the antagonist and having many Batman and Joker qualities intertwined. Think it this way – what if Bruce Wayne still had his riches and turned out to be the Joker?
The whole story about it is here. The concept sounds good, though if they do decide to turn this into a movie, will Hollywood mess around with it to the point that we get a debacle like the "Wanted" movie? And will Millar have to change things around too in the book after DC fired their shots detailed in this article.
Fire away those comments, folks…